Harmony Adjustable Beds & Luxurious Mattresses
Optimize your sleep with a bed that won't break the bank!
Our beds have infinite adjustability to help you find the perfect position.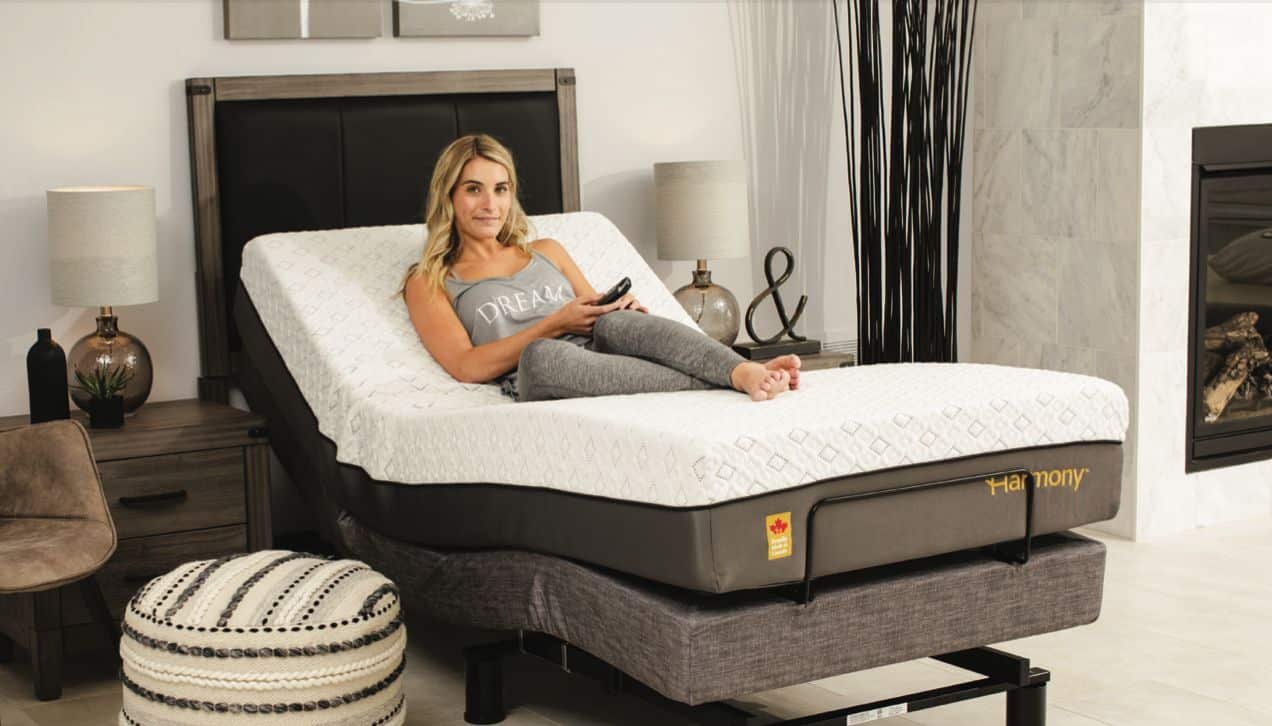 Choose from 4 models including our favorite and the premium of the line up, the Harmony 3. It features an 18 button stylish wireless remote that allows to you adjust the head section and the foot section to achieve your perfect position for reading or sleeping then store it in one of the two memory buttons. The Harmony 3 comes pre-programmed with a zero-gravity button, TV watching button and a "Quiet Sleep" button to reduce snoring. Move around safely at night with the built in flashlight and under-bed LED lighting that is activated using the remote. Experience your best sleep with the premium in rest technology in the Harmony 3 adjustable base.
Harmony Hi-Low - An Elegant Home Care Bed
For our customers who need a little help transitioning from sitting to standing to get out of bed, we offer the Harmony Hi-Low to help you stand with the touch of a button. This is also a great option for those who require patient care at home or in an assisted living environment. The Harmony Hi-Low provides the features of a homecare bed without the institutional look. The removable rear section of the bed frame even allows the user to attach their residential headboard making it a beautiful addition to your room.