Art shows are held at GS2, our second location in the center of the mall across from The Body Shop.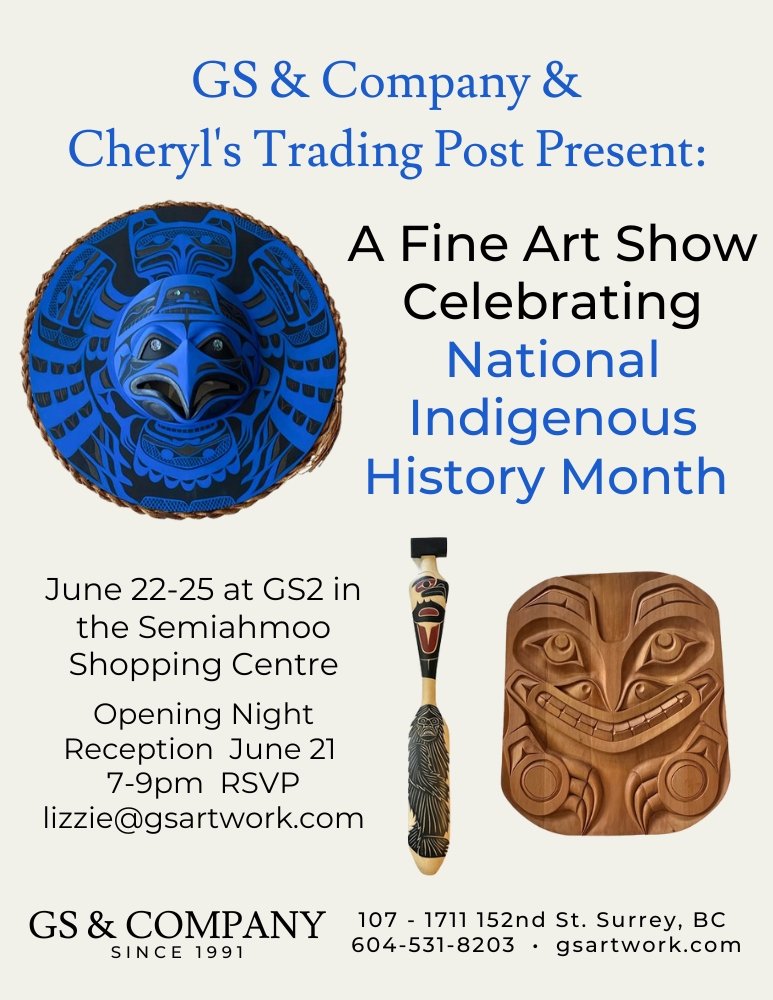 GS & Company and Cheryl's Trading Post Present a Captivating Art Show Celebrating National Indigenous History Month
Surrey, BC - Cheryl's Trading Post is thrilled to announce a thought-provoking and visually stunning art show in celebration of National Indigenous History Month. The exhibition will run June 22-25 at GS & Company in the Semiahmoo Shopping Centre in Surrey, BC.
National Indigenous History Month provides an invaluable opportunity to honor and celebrate the rich heritage, diverse cultures, and significant contributions of Indigenous peoples in Canada. This art show aims to amplify Indigenous voices, stories, and artistic expressions while fostering dialogue, understanding, and appreciation among attendees.
The exhibition will feature a beautiful collection of artworks created by Indigenous artists including:
Cody Mathias (Coast Salish)
Curtis Joe (Coast Salish)
David Louis (Coast Salish)
Alano Edzerza (Tahltan)
Corey Bulpitt (Haida)
Lawrence Scow (Kwak'waka'wakw)
Jimmy Joseph (Kwak'waka'wakw)
Trevor Angus (Gitxsan)
Patrick Amos (Nu-Chah-Nulth)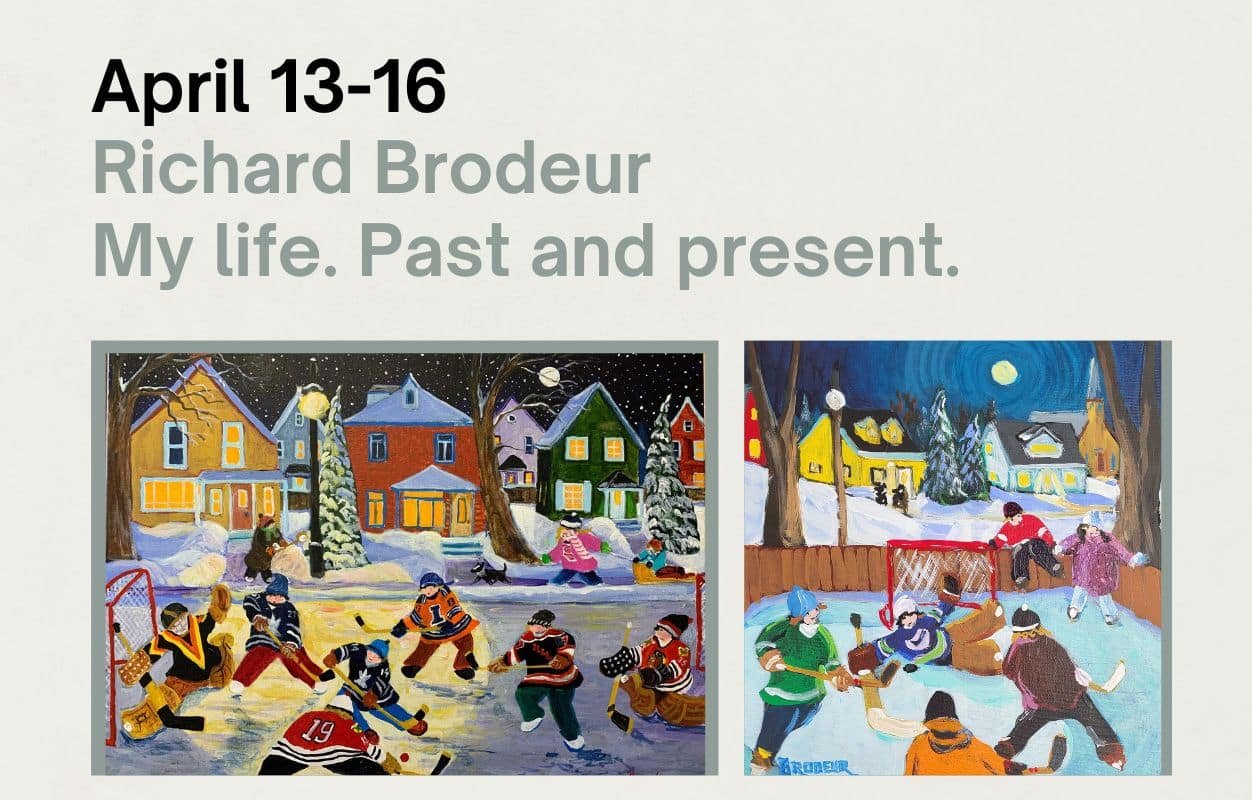 Richard will be painting on site from noon until 5pm Friday, Saturday and Sunday.  Come by and say hi, bring your memorabilia.
Please join us for an after-hours artist's reception:  April 13 7-9pm
RSVP to lizzie@gsartwork.com for more details.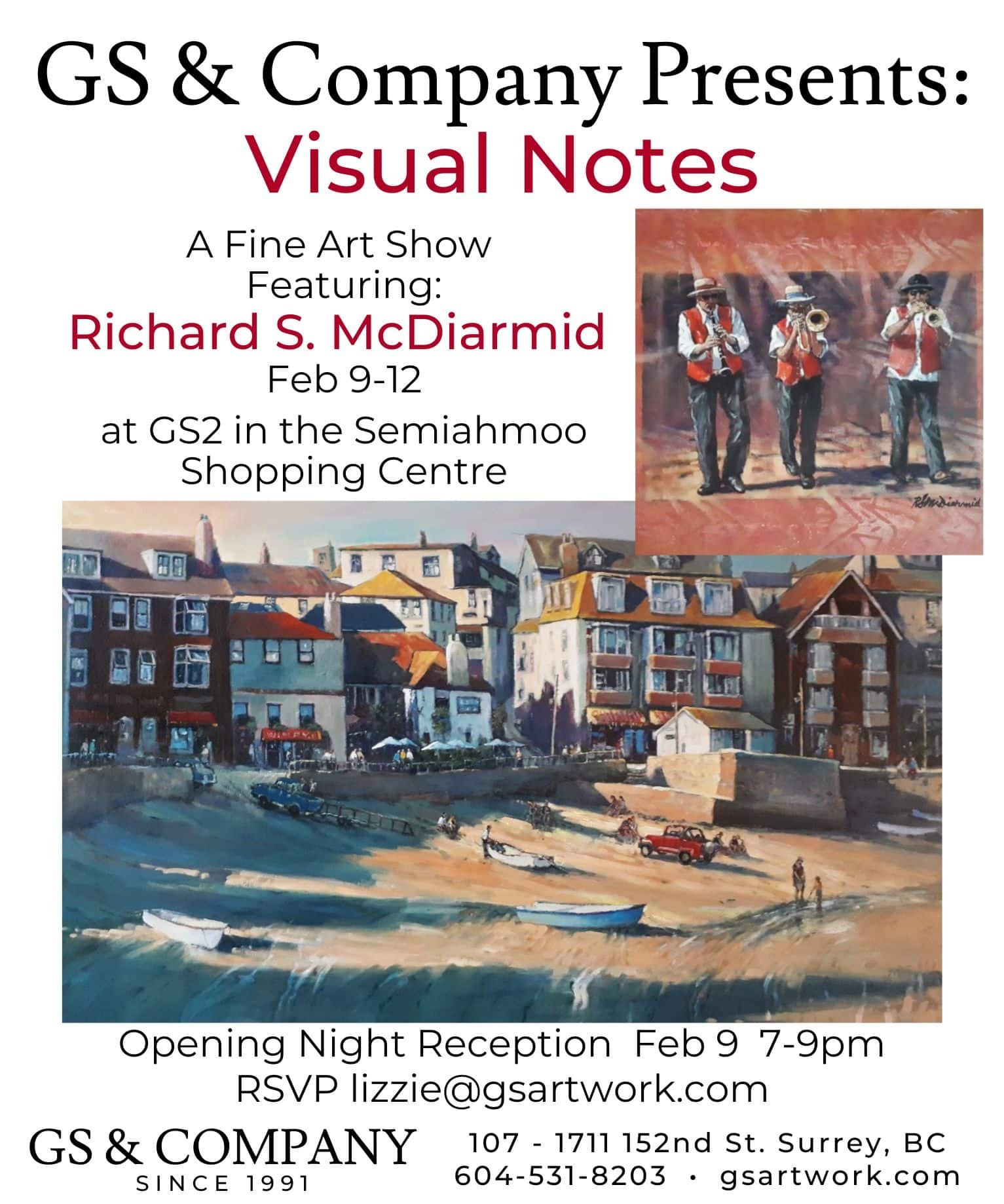 February 9-12, 2023
Richard S. McDiarmid is pleased to be exhibiting his original paintings in a one-man show, "Visual Notes" February 9-12.  The show is being hosted by GS & Company in their continuing series of art shows at GS2, their 2nd location in the Semiahmoo Shopping Centre.
Since the 1970's Richard's award-winning paintings have been exhibited in solo shows and group shows in Canada and the US and international exchange shows in Europe and Britain. The Royal Institute of Painters in Watercolours. Years of peer group participation include, the Federation of Canadian Artists (SFCA), the Northwest Watercolor Society (NWWS), the prestigious B.C. artist's peer group Painters at Painter's and the Calgary Stampede Artists Studios.
As a signature member (SFCA) of the Federation of Canadian Artists, Richard's service activities have included positions at the board level, VP level, and contributions to workshop and educational programs. Examples of his paintings and articles have appeared in publications such as Art Avenue and International Artist's Magazine.
Richard is respected as an instructor and mentor to emerging as well as established artists and has facilitated many workshops in Canada, US, Britain, France and Spain.
Richard McDiarmid's paintings can be found in commercial galleries and corporate and private collections in many countries worldwide.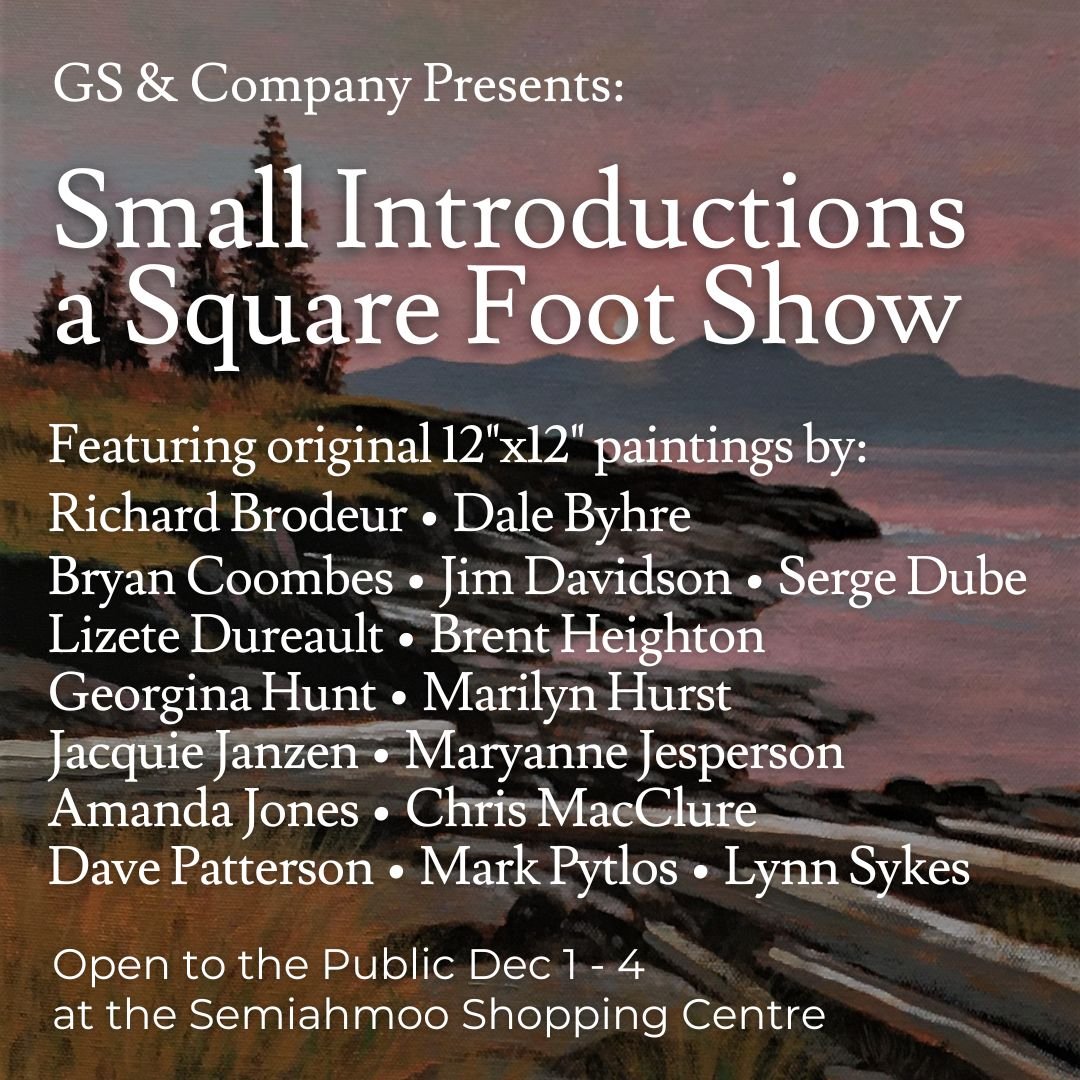 15 fantastic artists have created brand new 12" x 12" original paintings just in time for Christmas shopping.
Small Introductions - a Square Foot Show is meant to be an opportunity to buy small pieces of fine art by well known artists at show special pricing for friends, family or for your own collection.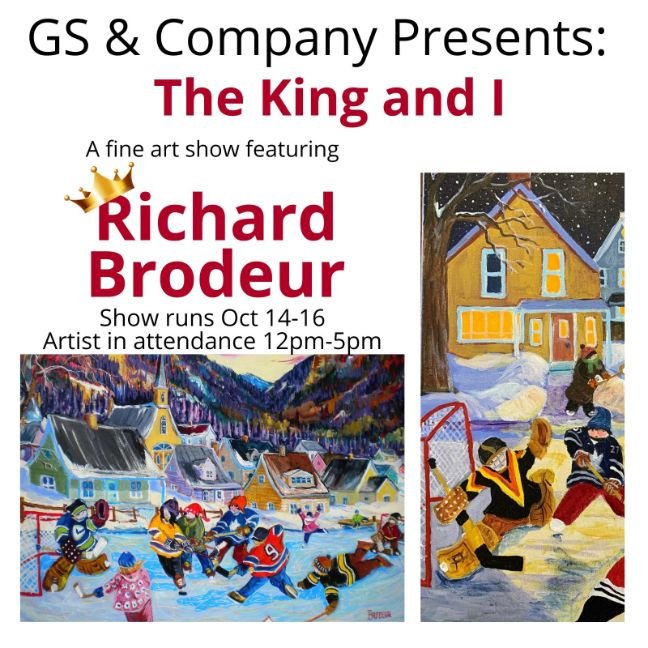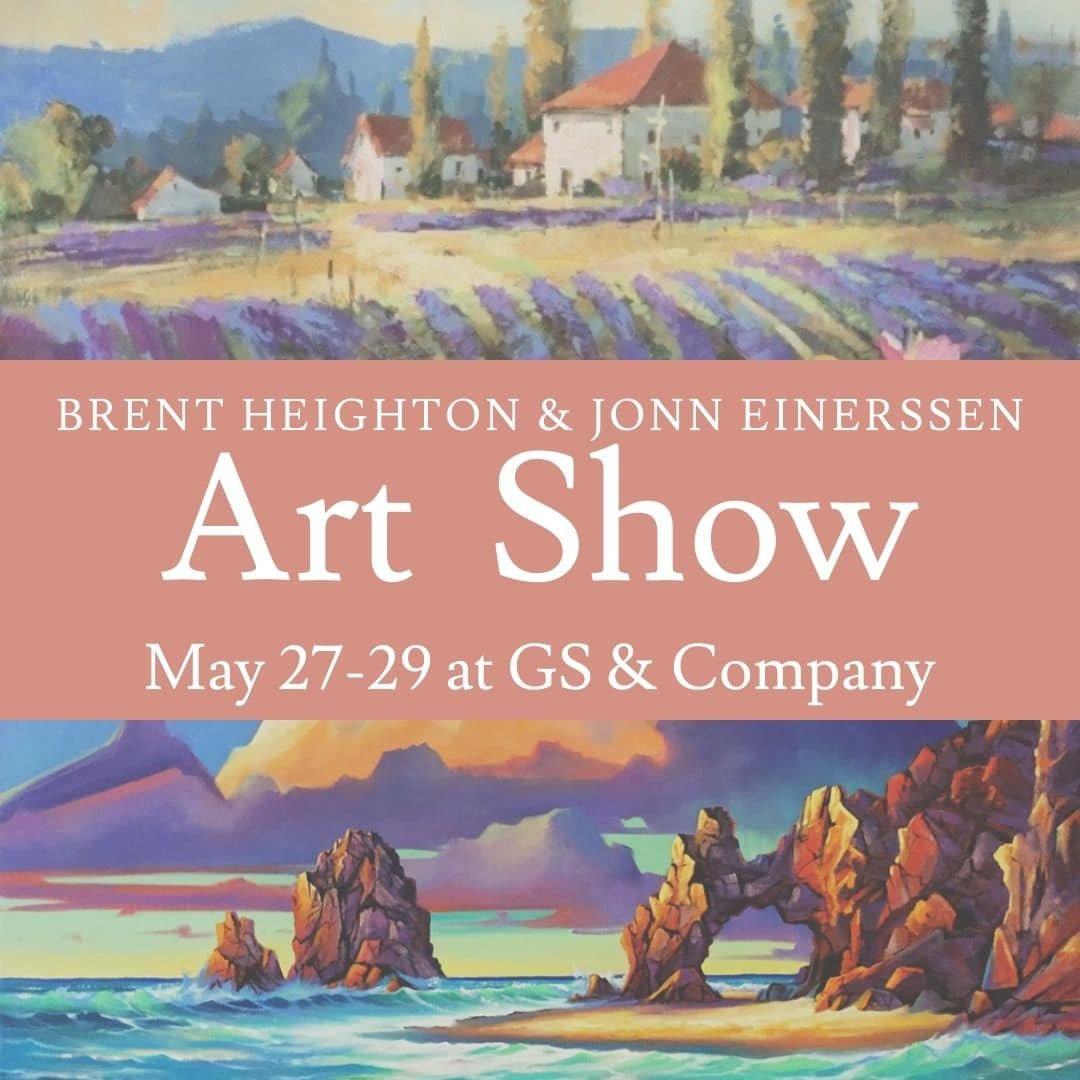 We hosted our first post-pandemic White Rock Art Show at our 2nd location in the Semiahmoo Shopping Centre featuring 2 internationally acclaimed artists May 27th through 29th.
Brent Heighton, Romantic Impressionist
Brent Heighton, a long time South Surrey resident, is one of Canada's most popular artists, known for his floral and landscape paintings. He depicts scenes from Europe, Mexico, and the ponds, lakes and forests of British Columbia in an impressionistic style. His watercolors, oils and acrylics have won many awards, and are found in corporate and private collections in more than 25 countries.
Brent is an explorer by nature, constantly trying out innovative techniques. He paints with intensity and economy, rarely wasting a motion or brush stroke, and is often called upon to give instruction in the art of painting.
Jonn Einerssen, Seascape Artist
Jonn Einerssen's original oil paintings are distinguished by a harmonious play of light and colour. His bold and realistic works are inspired by the raw, uncontrolled power of nature, and wide open spaces of the oceans and prairies.
Combined, Brent & Jonn have over 100 years as professional artists. They have shared many painting expeditions together. Following in the footsteps of Emily Carr, they painted through Haida Gwaii, the Great Bear Rainforest, and up into the Rockies on horseback.
Both artists are excited about the return of in-person art shows and will be in attendance on Friday and Saturday to entertain visitors with anecdotes about their adventures.