GS & Company is a dealer for a variety of famous local and international artists. Be sure to visit our store or call for more information about your favourite artists.
Richard Brodeur
Many Canadians will remember King Richard, as the exceptional goalie for the Vancouver Canucks, but what they may not know is that Richard Brodeur is also the force behind the popular: "My Childhood Hockey Memories" paintings.
Dale Byhre
Cloverdale artist Dale Byhre has long been renowned for his marine paintings.  We have several of his gorgeous local landscapes in the gallery.
Bryan Coombes
Bryan's background as a commercial pilot, mountaineer, traveler and photographer has allowed him to explore painting from many perspectives.
Brent Heighton
Brent Heighton has been a professional artist for over 32 years. His career in fine arts has allowed him to travel throughout the world in search of adventure and subjects to paint. Brent Heighton's watercolors, oils and acrylics have won many awards, and are found in corporate and private collections in more than 25 countries.
John Horton
World renowned marine artist John Horton has done over 1500 paintings, all of which are meticulously researched, richly detailed and technically accurate..
Amanda Jones
Amanda was born in England, emigrated to Canada in 1968 and lives and paints in Richmond, British Columbia. Amanda is best known for her West Coast landscapes and her distinctive impressionistic style.
Chris MacClure
A "Canadian Romantic Realist" Fine Art Painter, he is always looking for that authentic gesture or timeless moment. His paintings are an expression of his "Romantic Realist" view of life. Chris' engaging style is evident in his perfected usage of color changes and natural compositions found in nature...
Dave Patterson
Dave has managed to create a large body of work and has developed a unique style, often working with different textures.  His style continues to evolve, but his work always reflects nature and the natural forces in someway...
Limited Edition Giclée on Canvas
Alexei Butirskiy
Born in Moscow, Russia in 1974, Alexei Butirskiy entered Moscow Art College in 1992. In 1996 he completed his studies at the Art College and graduated with an Excellence Diploma. In 1998 he graduated from the Russian Academy of the Arts where he studied under respected professor, L.S. Hasyanova. 
Eric Christensen
Eric Christensen began painting professionally in 1992. Since that time he has enjoyed amazing success and a growing reputation as a celebrated Wine Country Artist. Self-taught, he invented a watercolor technique that allows him to create images of vibrant color that go beyond the look and depth of a high-quality photograph. Collectors of Christensen's art typically own several of his creations and enjoy the varied themes they portray; lifelike landscapes and intimate still life paintings that incorporate a variety of elements including food, flowers or fruit.
Brian Croft
Brian Croft is a former fighter pilot with the Canadian Forces. Today he is a widely recognized artist whose work emanates from the beautiful locales surrounding Vancouver, British Columbia, Canada. He has introduced a historical and heritage perspective into his work and this has become the focal element and trademark of his various collections. Brian's major works are now rendered on canvas and his meticulous research and paint process continues to produce highly detailed and evocative paintings of our past. He resides in Langley, B.C. and has created over 380 works.
Pino Daeni
Pino Daeni's art and canvases elicit feelings of warmth, nostalgia, love and family. His paintings are often set on vibrantly sunny beaches on the Mediterranean where he grew up. Pino is noted for his exceptional ability to capture the movements and expressions of his subjects.
Carol Evans
For almost three decades, Carol Evans has been practicing and refining her art, creating stunning portrayals of the beautiful and rugged shores of Vancouver Island and the coastal mainland. Her intensity of colour and attention to the subtleties of light are trademarks of her increasingly popular watercolour paintings.
Max Jacquiard
Max Jacquiard a resident of Coquitlam B.C., Canada, has become one of the most respected artists in Canada for his ability to capture steam trains of bygone days. Since 1982 Jacquiard has exclusively been painting steam trains. Jaquiard has a sizeable research library of printed materials, photos, and slides of steam trains and the places they would have operated. The images he creates have captured the imaginations of steam buffs across Canada and the United States.
Thomas Kinkade
In the very beginning of his artistic career, Thomas Kinkade put his entire life savings into the printing of his first lithograph. Though at the time he was already an acclaimed illustrator, Thomas found that he was inspired not by fame and fortune, but by the simple act of painting straight from the heart. Thomas Kinkade January 19, 1958 – April 6, 2012. 
Rhonda Mae Shawaga (RMae)
RMae is a self taught artist. Her style primarily encompasses a blend of representational figurative art and impressionism.
Robert Bateman
Robert Bateman lives on Salt Spring Island, and is one of Canada's foremost realism artists depicting the world of nature.
Carl Brenders
Born near Antwerp, Belgium, Brenders has drawn since childhood. He studied at the Fine Arts Academy in Antwerp and later at Berchem. He produced wildlife illustrations for a series of books entitled The Secret Life of Animals. Honored as the 24th Master Artist at the prestigious 2002 "Birds in Art" Exhibition at Leigh Yawkey Woodson Art Museum in Wausau, Wisconsin, Brenders' work is regularly exhibited at the Museum. His art is the subject of the critically acclaimed book, Wildlife: The Nature Paintings of Carl Brenders (now out-of-print). The wildlife images of Brenders' art are first created from pencil sketches; from these sketches his mixed media paintings of watercolor and gouache are completed with a technique he has developed during the last 25 years.
We have a huge collection of limited edition prints by hundreds of artists.  Enquire in the store.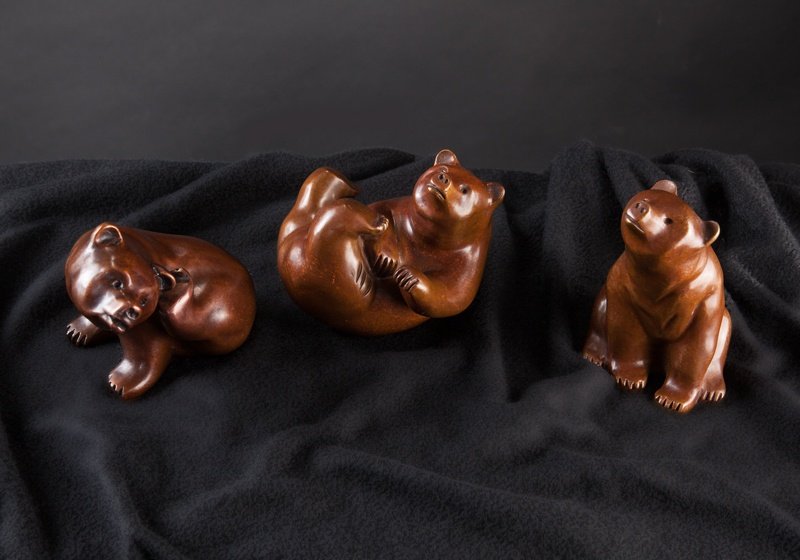 Cathryn Jenkins
Cathryn is well-known for her large stone and bronze sculptures of Canadian wildlife. Wanting to create works that could be handheld, Cathryn created the model for this series with her hand and a toothpick, rather than sculpting tools. This way the little bears fit nicely in your hand when you pick them up to hold or view the finished works.
This new body, "Waiting for Mama" is a departure from her work to date, and something that Cathryn has enjoyed creating.
John Nutter Glass
For over 40 years, glass artist John Nutter has been designing and creating stained, leaded, cast and sandblast-carved glass at an architectural scale. His installations may be found throughout Canada and the United States, as well as Mexico and the Caribbean.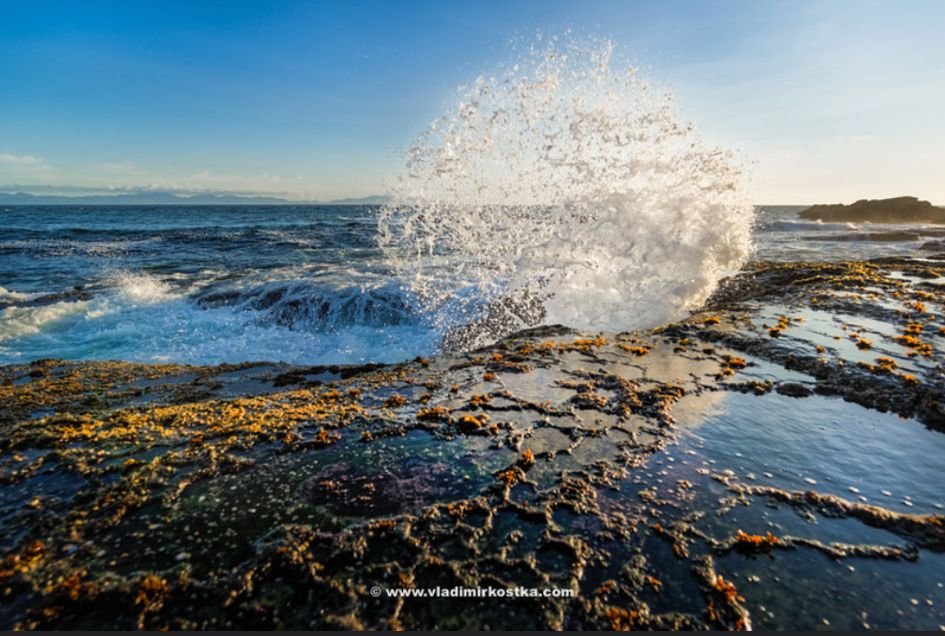 Vladimir Kostka
Capturing beauty in unexpected places! From grand landscapes to the minutia and detail of a single leaf, Vladimir's work evokes a sense of connection, community and place in an ever-distant world.  Like a master composer, just the right notes emerge with subtle grace, exposing, by degrees, and extraordinary vision.
We are always interested in hearing from new artists. Whether you are established or emerging, we would love to see your art! We accept submissions by email only. Unfortunately, we are not able to make appointments or spontaneously view portfolios during gallery hours. There are two submission options:
Email lizzie@gsartwork.com with a letter of introduction and a link to your website and social media channels. All required information about yourself and your work must be available to us on your website.
Email to lizzie@gsartwork.com and include the following information: Letter of Introduction, Artist Biography/Artist Statement, and a minimum of 6 digital images (recent work within the last 6 months) submitted as JPEG files preferably labeled with title, medium, size; and finally a list of your current retail unframed selling price per size.