The fabric you choose for your custom sofa matters as much as its size, shape and cushion choice. Each type holds its own unique characteristics – from stain and fade resistance to strength and style. When selecting the best materials, it is essential to take into consideration the attributes of each one and how they fit into your personal requirements and lifestyle. In this guide, we will help you choose a fabric for your custom sofa by discussing upholstery options, types of sofa materials, the best choices for pet owners, and fabric vs. leather. 
LEATHER VS. FABRIC
When it comes to narrowing down sofa materials, the first question to ask yourself is leather or fabric. Of course, regardless of preference, both options have pros and cons – but which is the best for you?
Fabric
When it comes to furniture, the most immediately apparent advantage fabric has is that it comes in any print your heart desires. Patterns? You got it! A deep, lush forest green? Absolutely! A calming grey to relax on after your work day ends? You bet! The versatility of fabric means that you can make any sofa a seamless extension of your personal style while not breaking the bank.
There are a few things to be mindful of. First, depending on your lifestyle and maintenance habits, fabric sofas can attract stains, odours, and dust. They also tend to be slightly less durable than leather, especially in households with pets or small children. That said, performance fabrics have made tremendous strides in the quality and durability of fabric sofas.
Leather
Between the natural elegance and durability of leather, there aren't too many downsides to this material as an upholstery choice. Leather can last well over a decade if properly maintained, and many types of leather take the marks of life with grace, forming a patina that looks just as good worn as it does brand new. You will also never have to worry about pet stains or shedding as most stains can be easily cleaned.
As for the drawbacks? Leather tends to come at a slightly higher price point and can take on your home's temperature, so if you keep things a little warmer or cooler than usual, your sofa will reflect that. That said, these are small prices to pay for quality.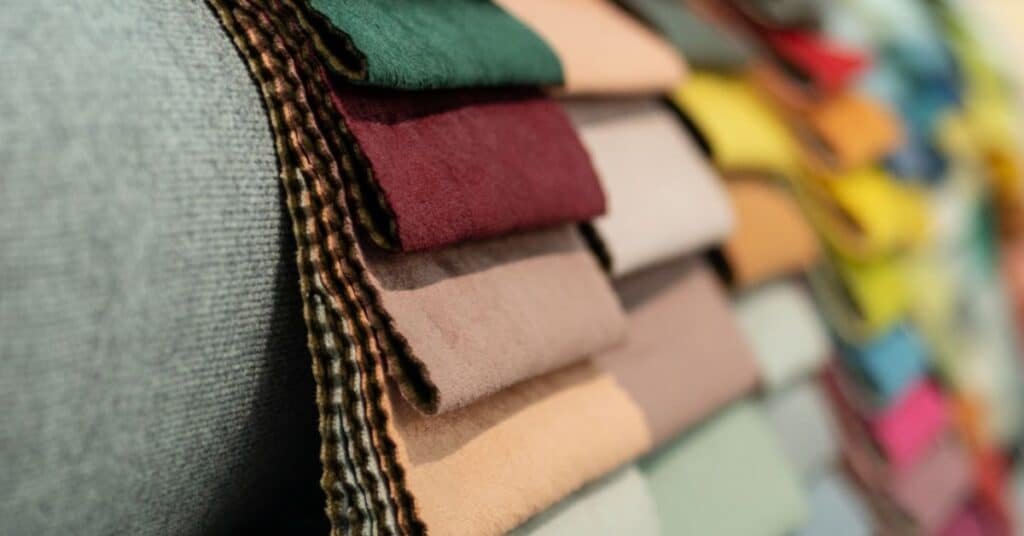 A second question to ask yourself is if you want to go with natural or synthetic fibres. Each has its own pros and cons.
Natural Fibres
These are exactly as they sound: materials that are sourced naturally from plants and/or animals. The most commonly seen natural fibre materials you will see include:
Linen: an excellent choice for low-traffic or adult-only areas. A classic upholstery fabric, linen is made from the fibres of the flax plant and is the strongest of all the plant fibres, 30% stronger than cotton! Linen is moisture resistant and can absorb moisture up to 20% without feeling wet. It can be washed and cleaned, and vacuuming is easy.
Wool: resistant to staining, wrinkling, fading, and pilling. It is often blended with synthetic fibres to offer even greater durability and easy spot cleaning.
Silk: Due to its fragility, silk is best for formal areas with little traffic and must be professionally cleaned if dirtied.
Cotton: An amazing choice for withstanding fading, wear and tear, and pilling. Slightly less resistant to soiling and wrinkling, its durability can be increased by using a cotton blend instead of pure cotton. This is a great family-friendly fabric.
Leather: Known to be one of the most durable and sophisticated materials in the upholstery world, it is a favourite of people with kids and pets as it withstands wear with grace while also being incredibly easy to clean.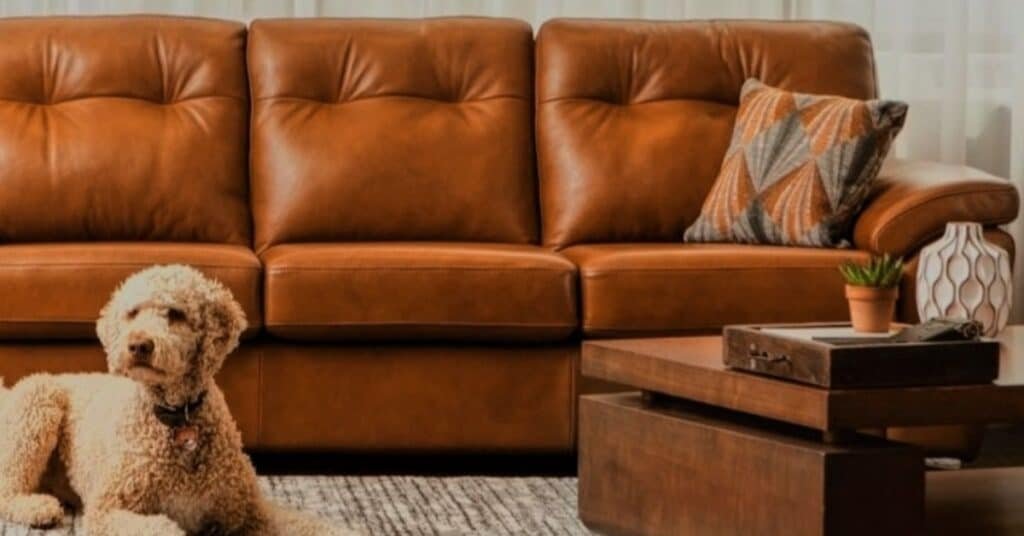 Synthetic Fibres
These are man-made products that imitate natural fibres but with higher stain resistance.
Polyester: Typically blended with other fibres to create upholstery resistant to crushing, fading, and wrinkling.
Nylon: This fibre is considered one of the most robust upholstery fabrics. When added to blends, it helps to prevent fading, crushing, and pilling and is resistant to stains.
Vinyl: A leather alternative with a lower cost and comparable toughness.
Acrylic: Initially developed as imitation wool, this synthetic fibre is wear, tear, soil, and fade resistant.
Olefin: Resistant to abrasions, sunlight, stains, and chemicals, this is the perfect material for heavy-use furniture.
Velvet: This soft, plush, luxurious fabric is generally best for low-traffic areas.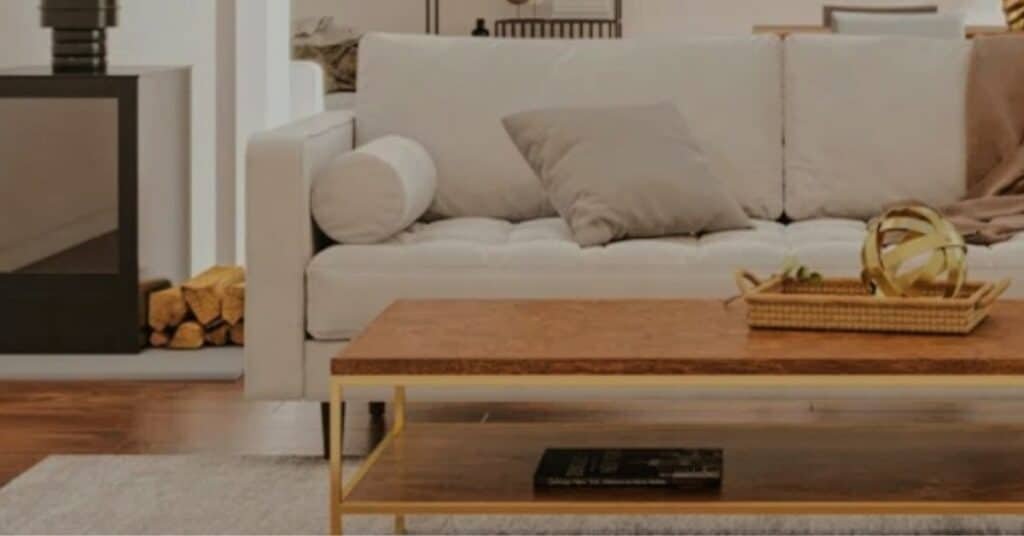 So how do you choose a fabric for your sofa?
There are several important questions to ask yourself when it comes time to choosing the right fabric:
What is your personal/home decor style?
Are allergies a concern?
How much/how frequently are you prepared to do maintenance?
Do you have pets? Cat? Dog? Bird?
Do you have young children?
How do you use your sofa? Do you want something to nap on? Eat on? Is it the center of the household or a lesser-used feature of the home?
When doing your research to narrow down your choices, consider the answers to these questions. If you need assistance in your decision-making process, don't hesitate to come in-store and speak to a consultant. Our experts are always happy to help guide your decision!