When we think of home comfort aids, we often think of large, ungainly pieces of furniture that wouldn't be out of place in a medical setting, dressed in plain fabrics and ugly colours. But, with today's power lift chair offerings, that's no longer the case!
GS&Co carries two fantastic brands of power lift chairs. The first is Ultra Comfort, which is geared toward those who spend a lot of time in their chairs. Elran, our second brand, offers smaller lift chairs with more elegant silhouettes and a ton of custom fabric options so that your chair will fit in with your personal style.
Established in 1967, Elran is a Canadian company specializing in motion furniture. They offer a full range of reclining chairs, loveseats, and sofas in a variety of comfortable designs that range from timeless to contemporary. Elran is a leader in the field of motion furniture and is constantly fine-tuning its recliner mechanisms, becoming the very definition of comfort.
Equally important are their style options. Elran offers more than 550 different upholstery options, from luxurious leathers to comfortable fabrics, meaning that your power chair can fit seamlessly with the rest of your decor – no matter your style.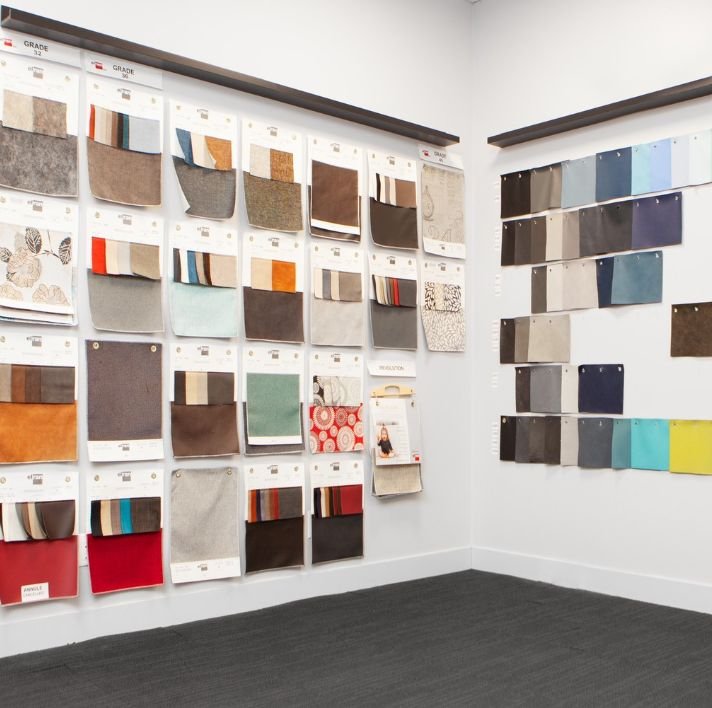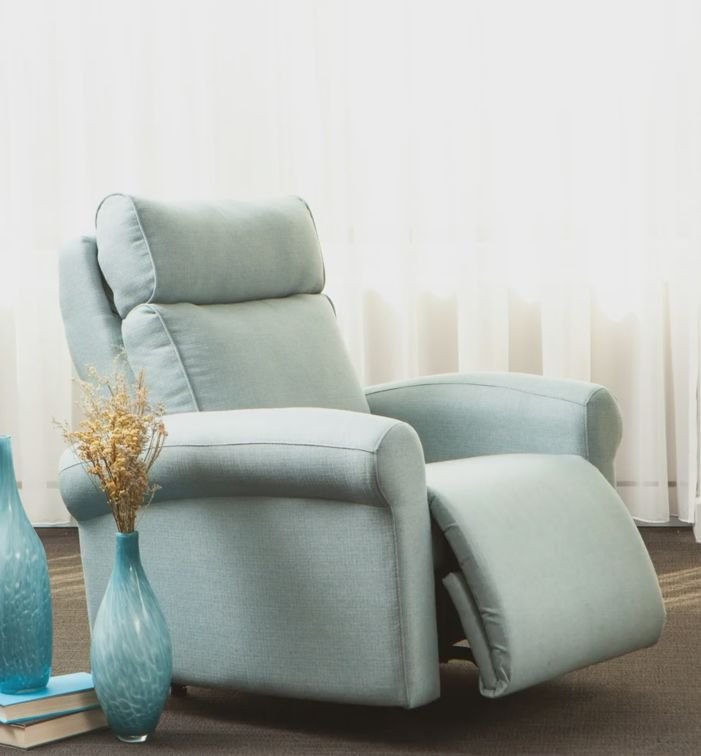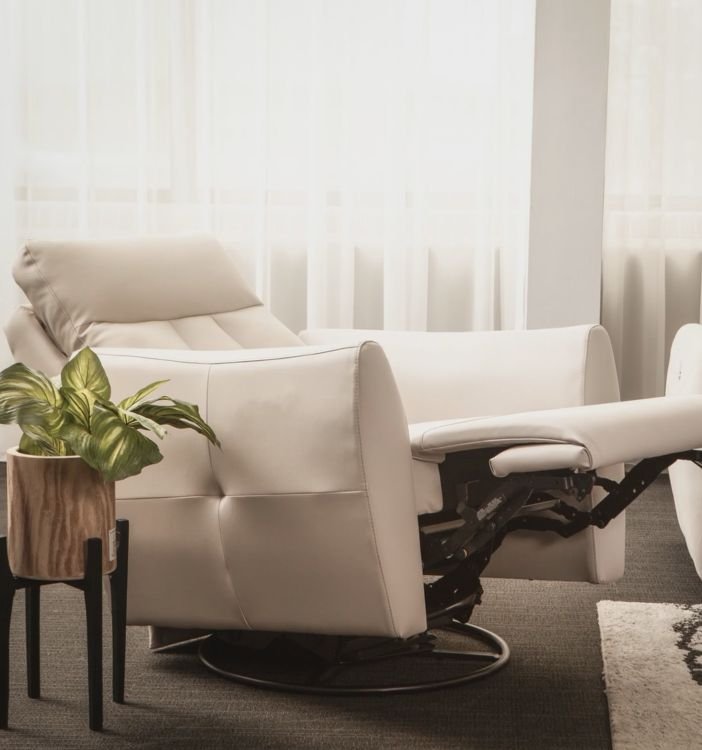 For those needing more custom options, there is UltraComfort. Born out of the shared goal of "building it right the first time," UltraComfort was launched in 1985 with the vision of building power recliners with lift in a whole new way.
UltraComfort, our second brand, realizes that no two people are the same. Every person is a different size and shape and has different needs in terms of comfort and style. So UltraComfort brought in experts in upholstery, furniture design and sewing and created entirely new positioning technologies because they believe that everybody deserves a high-quality power lift recliner that lives up to its lifetime warranty.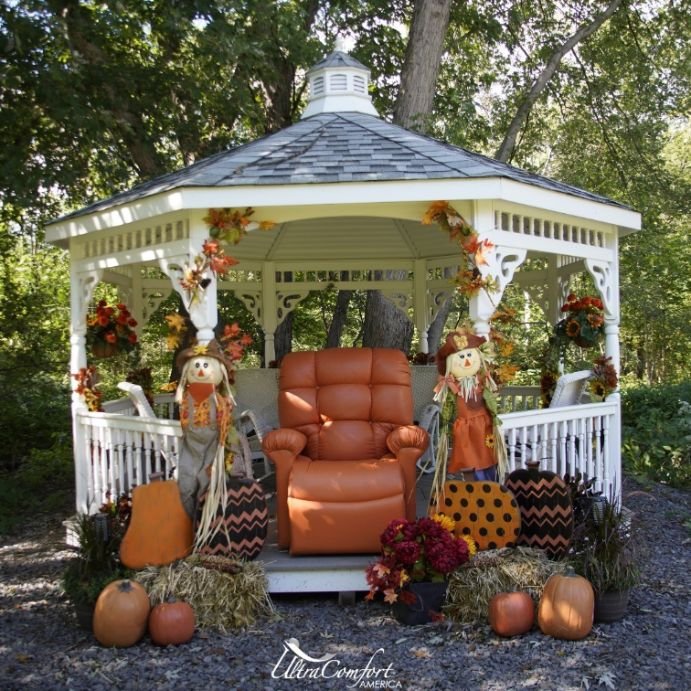 Despite being medical equipment, these UltraComfort power lift chairs don't look like it. Comfortable? Inviting? A stylish recliner with over 30 colours to choose from? All yes – and it can still get you into the Trendelenburg position.
Even better, you can get a power lift chair tax-free with a note from a medical practitioner as long as the chair in question meets the criteria laid out by the government of Canada. The criteria are as follows:
The chair must have all the features of a chair
"The Canada Revenue Agency (CRA) considers a "chair" to be a type of seat with a specific form consisting of a base or frame that sits on the ground (often with four legs), a surface area for sitting, and, in most instances, a back. A chair generally provides the ideal height and stability that allows the chair to be used on its own by an individual as a seat."
The chair is designed for use for people with a disability.
"A lift chair is specially designed if it has design features that assist an individual with a disability to get in and out of the chair independently, without which an individual would not be able to do so. A specially designed lift chair includes design features such as:
a lifting mechanism that raises and slightly tilts the chair to raise the individual from a sitting position to a standing position and back again, and
the base or frame of the lift chair is stable and remains stationary.
the lift chair is supplied on the written order of a specified professional for use by a consumer named in the order."
The lift chair is supplied on the written order of a specified professional for use by a consumer named in the order.
"The CRA considers a written order as a written instruction or instructions that govern the plan of health care for an individual patient or client. The written order should contain the individual's name, the specified professional's signature, the date, and confirmation that the individual has a disability that the features of a specially designed lift chair can address. The written order should be separate from any order form or invoice against which the chair is supplied."
Suppose all of the criteria outlined by the Canadian government and CRA are satisfied. In that case, there are two ways to receive a tax break on the purchase of a lift recliner chair:
Exempt From or Refund of Sales Tax.
Because a lift chair is a mobility assistive device and is considered a medical expense, if you can provide an official written medical order from a physician, you will not have to pay the sales tax on the chair at the time of purchase.
Return on Income Taxes
As the owner of a lift chair, you can also receive a tax break by declaring the purchase of your lift chair as a medical expense in your yearly income tax report, which will get you a certain percentage as a return on your initial investment.
If you or a loved one are in need of an assistive device to make daily life more comfortable, GS&Co is your destination in White Rock to find the perfect power lift chair. Let us help you make life more accessible.