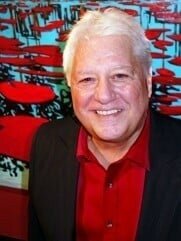 Many Canadians will remember King Richard, as the exceptional goalie for the Vancouver Canucks, but what they may not know is that Richard Brodeur is also the force behind the popular:
"My Childhood Hockey Memories" paintings.
The nostalgia of skating on outdoor ice is the premise of this series of works. Nostalgia can also describe many of his other works on canvas which capture, in brilliant colours, distinctly Canadian scenery.
Richard paints in many different mediums, such as  acrylics, and oil and watercolour. He believes that working in a single medium is restrictive to his artistic process. Each idea manifests in its own individual style.
Check out the video below from a storyteller exhibition Richard participated in.