UltraComfort Power Recliners With Lift
Come into our showroom and check out our selection of UltraComfort Power Recliners With Lift. Let one of our in house design consultants assist you in choosing a style and fabric option for a power lift chair that best suits your space.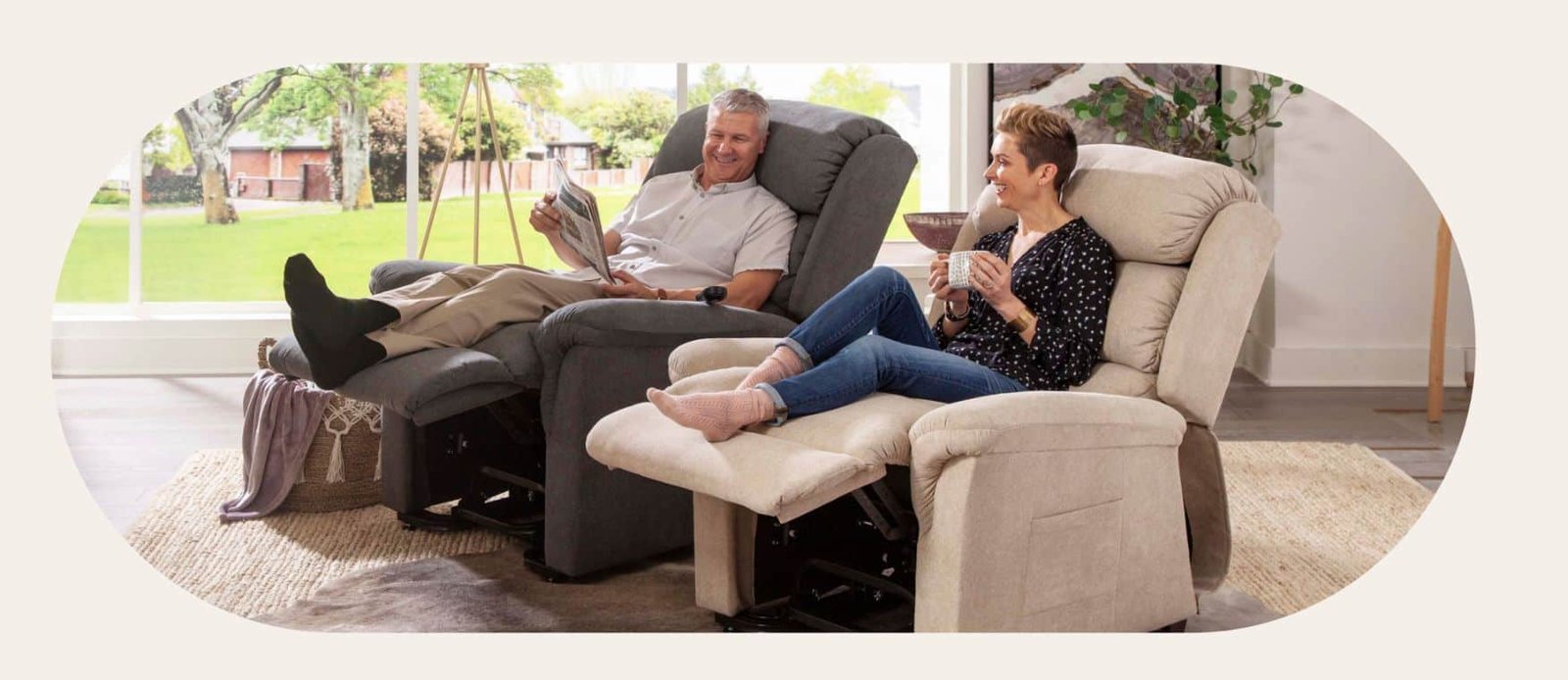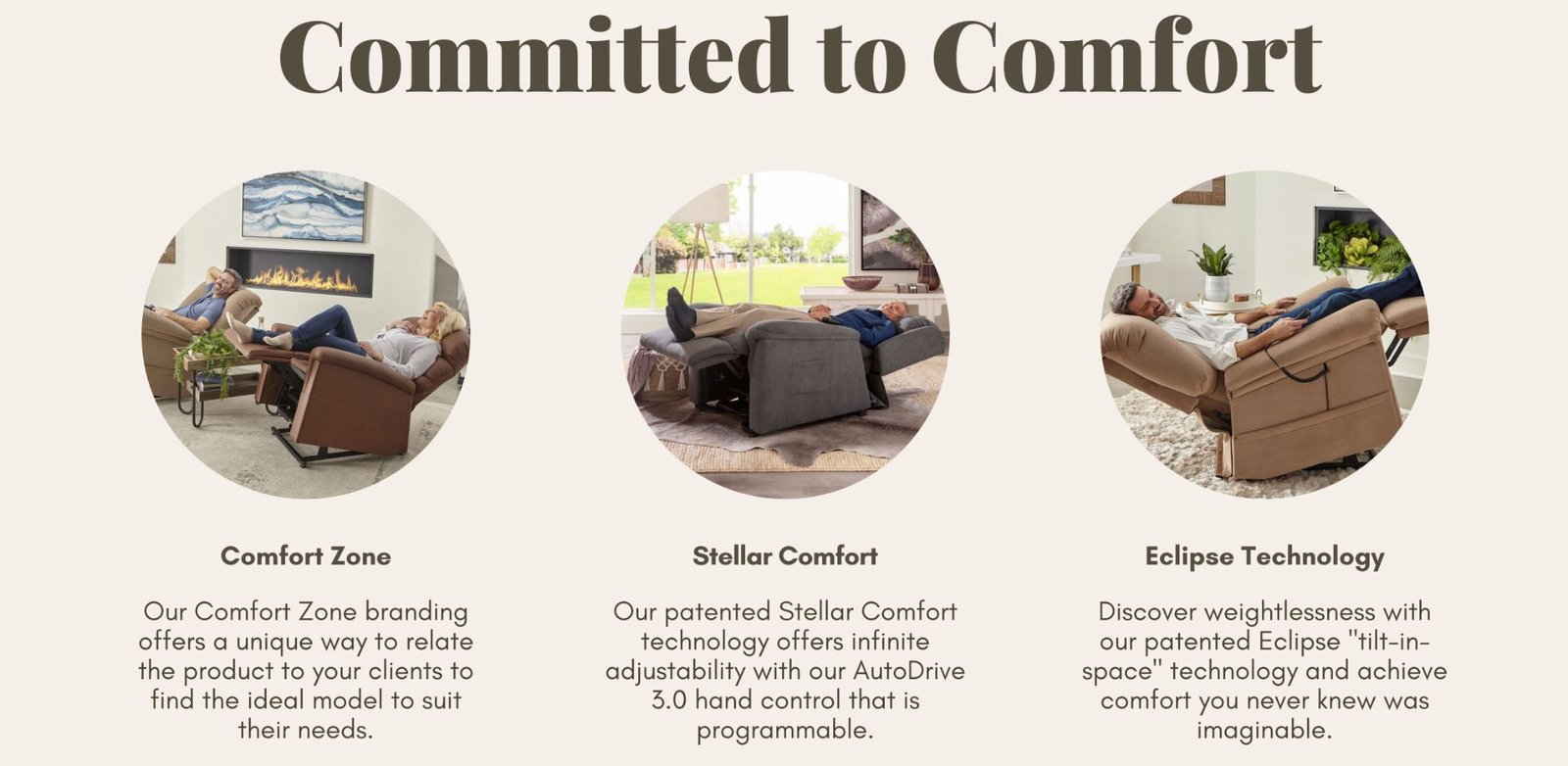 In 1985, two Pennsylvania entrepreneurs had a vision to build power recliners with lift for the home medical market in a whole new way. This vision included their shared goal of "building it right the first time", a motto that still holds true and hangs on a banner over 30 years later in our 200,000 square-foot manufacturing facility in Old Forge, Pa.
These visionaries realized that no two people are alike; everyone is a different size, a different shape, and has different needs for comfort and style. They brought in experts in upholstery, furniture design and sewing, and created positioning and electronics technologies so advanced, that today we hold numerous U.S. patents. It was—and still is—understood that every individual deserves a high-quality power lift recliner, with a lifetime warranty behind it.