A gallery wrap canvas is a great choice for major impact on large walls in a home or condo, and in large hotel or corporate projects. The look is clean, simple and less expensive than a large framed print with glass.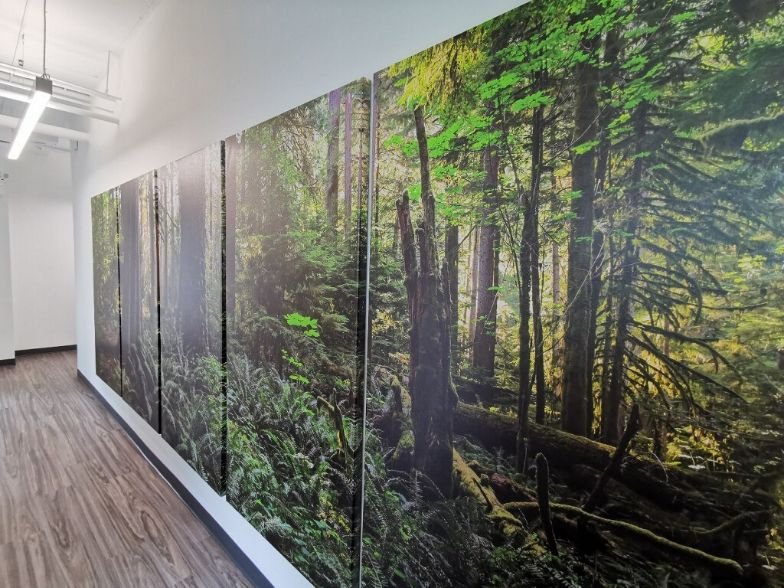 What is a gallery wrapped canvas?
They are designed to be displayed without frames for a sleek contemporary finish. Your giclée canvas will be professionally mounted on substantial 1.5″ or 2.5″ stretcher bars, with the image wrapping around the sides. The end result is a gorgeous display from every viewing angle.
What is the difference between a gallery wrap and a stretched canvas?
Basically, a stretched canvas is a canvas that is pulled tightly over a wooden frame. And a gallery wrap is a specific type of stretched canvas where the image appears on the sides of the canvas as well as the front, the staples are located in the back, and the sides are 1.25 inches thick or more. As the name suggests, this style of canvas thickness is often used in galleries and other art installations where the canvas print is showcased as a standalone feature on the wall.
Should a gallery wrapped canvas be framed?
You can (and many artists and collectors often do) frame a gallery-wrapped piece. While it does stand alone beautifully, sometimes for continuity on a wall a frame will enhance a piece perfectly.
How can you tell if a canvas is good quality?
What makes a great canvas? All the best canvases share the same qualities; tightly wrapped, a good solid structure that sits flat against the wall, and in general, they are made with high quality materials. A good canvas will be tight, but will not tear in the corners where it's wrapped. Our framers have decades of experience stretching canvas.
Can I have my own photos printed and gallery wrapped?
Yes! Email me your high resolution photos lizzie@gsartwork.com and I'll have our printer determine the best size. I'll give you a price based on the size before we proceed.