When we had a place at The Glen At Maple Falls, one of my favourite things about the place was the trading library. It was the size of a small portable classroom, filled with bookshelves, and really well organized by volunteers. Now I find myself with a growing pile of books on my book shelves and a nagging urge to exchange them. I'd heard that there were several little free libraries or small book exchanges around town so I wanted to compile a list of places you can exchange your books. Follow https://www.instagram.com/southrocklittlelibraries/
Mieke's Free Library
859 Stayte Road, Surrey, BC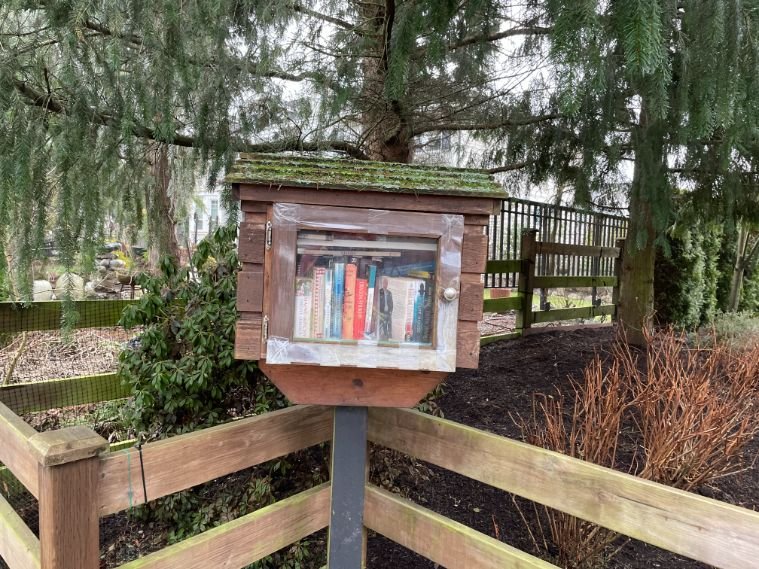 1726 4th Ave, Surrey (Summerfield)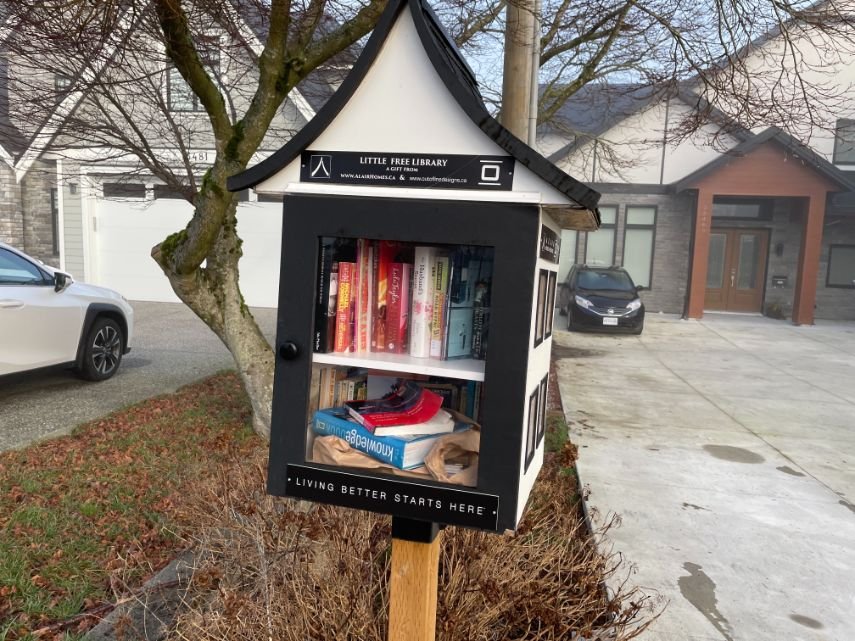 Alair Homes Little Free Library
15480 18th Ave
---
15521 Marine Dr, White Rock, BC V4B 1C9
At the bottom of the mosaic staircase next to Montgomery's Fish & Chips
Potts Book Club on Stayte and 13th
165b near Edgewood Elementary
---
Eva's Little Library in Summerfield
172nd & 2nd Ave, in Surrey
Little Library Sponsored by Harrison Peers, Realtor
15754 Buena Vista Ave, White Rock BC V4B 2A1
Little Free Library – Alexandra House – Crescent Beach
2916 McBride Ave, Surrey, BC V4A 3G2
---
14733 Russell Ave, at the trail that goes through to the Arena.
15638 24th Ave
Sunnyside Church
12893 Marine Drive near 129A
---
In Alderwood Park at the corner of Lilac Dr and McBeth Rd
3463 156A Street near Morgan Elementary
165A and 9th – two of them
---
Spelliscy-Woods Little Library 14334/14336 Greencrest Dr (Elgin)
2531 168th Grandview Heights
---
15233 34 Ave Sundance Townhouses
25th and 161 A Street Morgan Heights Linear park
Hycroft Little Library 165 St at 24A Ave
---
2127 165B St @edgewoodlittlelibrary
---
163rd and 10th @bookson10th
26th and 128th @tardislittlefreelibrarybc
127 172 St #22 @eaglesbooknest
---
Please let me know in the comments about any little free libraries that I've missed and I'll update the post. Happy reading!