Robert Bateman is a renowned artist, naturalist, and environmentalist who has devoted his life to capturing the beauty of nature through his art. He is also the founder of the Bateman Foundation, a non-profit organization that for over 10 years was dedicated to inspiring a lifelong love of nature and promoting conservation through art and education.  The Bateman Foundation has suspended operations as of February 18, 2023.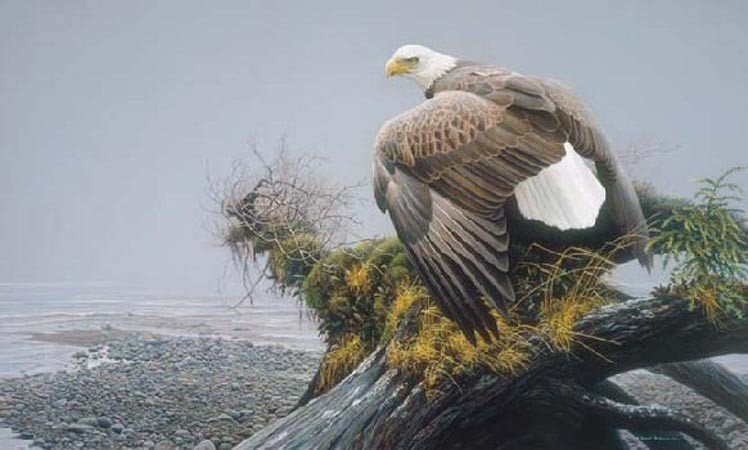 Born in Toronto, Canada, in 1930, Robert Bateman grew up with a love of nature and a passion for drawing. He began his career as a high school art and geography teacher but eventually left teaching to pursue his art full-time. He quickly gained recognition for his realistic and detailed paintings of wildlife, and his work has been exhibited in museums and galleries around the world.
In 1985, Bateman and his family settled on Salt Spring Island, and six years later, in 1991, he founded the Bateman Foundation with the mission of using art and education to inspire a deeper appreciation and understanding of nature. The foundation is based in Victoria, BC, and operates a gallery, gift shop, and an education center that offers a variety of programs for people of all ages.
CONSERVATION THROUGH ART
One of the main goals of the Bateman Foundation was to promote conservation through art. The Foundation's gallery showcases the work of Robert Bateman and other nature artists and also hosts exhibitions that highlight the beauty and diversity of the natural world. Through these exhibitions, the Foundation aims to raise awareness of environmental issues and inspire people to take action to protect the planet. 
The Foundation offers a range of educational programs for children and adults, including workshops, lectures, and field trips that provide hands-on learning experiences and teach participants about the importance of preserving the natural world. The Foundation also runs a nature sketching program, which encourages people to get outside and observe nature firsthand and to capture their observations through art.
In addition to its art and education programs, the Bateman Foundation is also involved in conservation initiatives. It supports a number of conservation organizations and works to raise awareness of the importance of protecting threatened species and ecosystems. The Foundation also promotes sustainable living practices and encourages people to reduce their environmental footprint by adopting eco-friendly habits.
Robert Bateman and the Bateman Foundation have had a significant impact on the world of art and consternation. Through their work, they have inspired countless people to appreciate and protect the natural world and have helped to create a community of artists and environmentalists who are committed to making a positive difference.
GS&Co is proud to collaborate with Variety, The Children's Charity and the Bateman Foundation for the annual Telethon, where donors at a certain level get an open edition print, and we offer a special discounted framing package and give back $20 to Variety for each poster we frame.
To see our selection of prints, click here