People downsize for a multitude of reasons. Some want to simplify their lives, some want to move closer to loved ones, and some just want to enjoy a little freed-up equity from their home sale. While many people are looking to upsize, there is a multitude of benefits that can come from downsizing.
So what makes downsizing so great?
Increased cash flow.
If you've been in your current home for a while, it may have increased in value, and you may be either close to paying off your mortgage or have paid it off completely. If you purchase a smaller, less costly property, you could have a lot of equity left over. You could buy a new home as a cash buyer, which gives you more options, a quicker chain of sale, and the ability to live mortgage free.
This also means you get to start using your hard-earned money to have some fun rather than putting it towards your mortgage or home maintenance.
Lifestyle changes
Another upside is that a smaller home means less upkeep, fewer maintenance costs, and lower bills. These are all things that save you both time and money and offer you more freedom and flexibility.
But, while those lower costs are certainly a draw, real estate agents say that their clients rave about moving to a great neighbourhood. 'Location, location, location' is the mantra for a reason! After all, who doesn't want to live in a walkable neighbourhood?
Walkability and proximity to amenities are big bonuses. With a walkability score of 89/100 from Walk Score, a Seattle-based website that rates neighbourhoods on a scale of 1 – 100 based on proximity to restaurants, shops, and other amenities to see how much can be reasonably accomplished on foot, White Rock is one of the most walkable cities in Canada.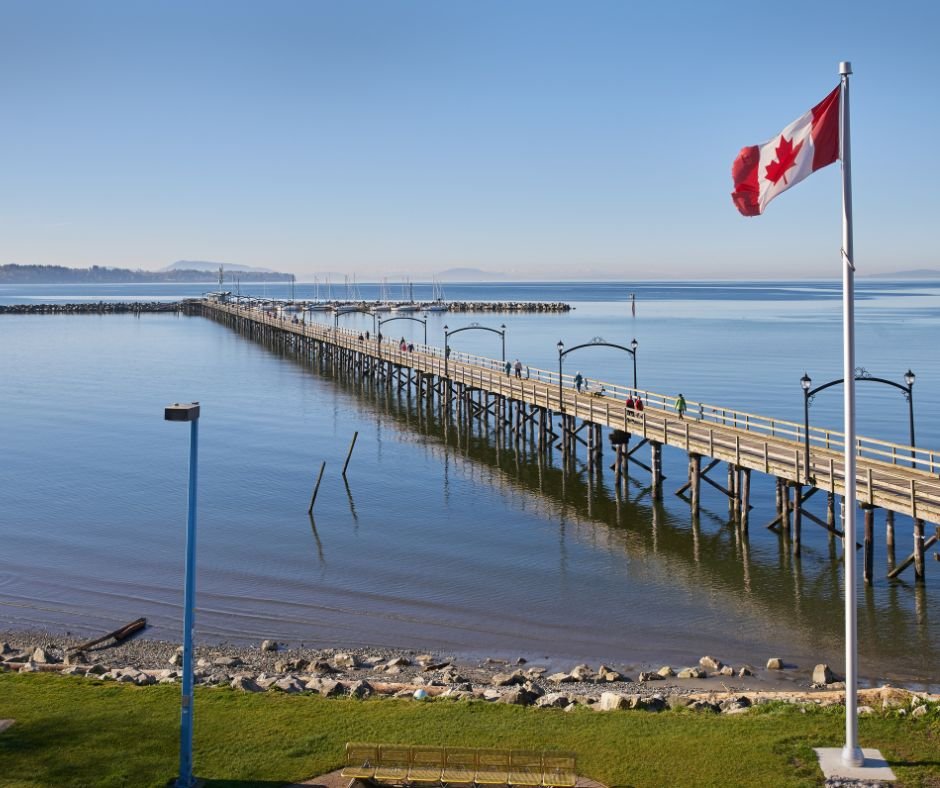 If time, money, and location aren't convincing enough, there's also more flexibility for travel and weekend getaways. If you opt for a condo or apartment, you'll be able to lock up and go rather than trying to find someone to water the garden in the summer or check that the pipes don't freeze in the winter.
If you're downsizing later in life, it means you can choose a new home that will suit your accessibility needs as you get older. Instead of having to deal with a home that is less accessible (think of struggling with stairs, for example), you can purchase a property that you can easily navigate for years to come.
Downsizing and Decor
This is the fun part of downsizing – it's an opportunity to clean the home furnishing slate and create a space that works for you.
If your previous home was on the larger side, downsizing to something smaller can come with design challenges. However, these challenges are opportunities in disguise. Downsizing can be your chance to redefine your personal style and update furnishings when existing pieces don't quite work in your new space.
The first step in this process is to figure out how you want to live in your new home in a functional and beautiful way. That can mean anything from looking at small dining tables that come with a hidden leaf to multifunctional furniture that adapts to different uses, such as a coffee table that converts to a dining table.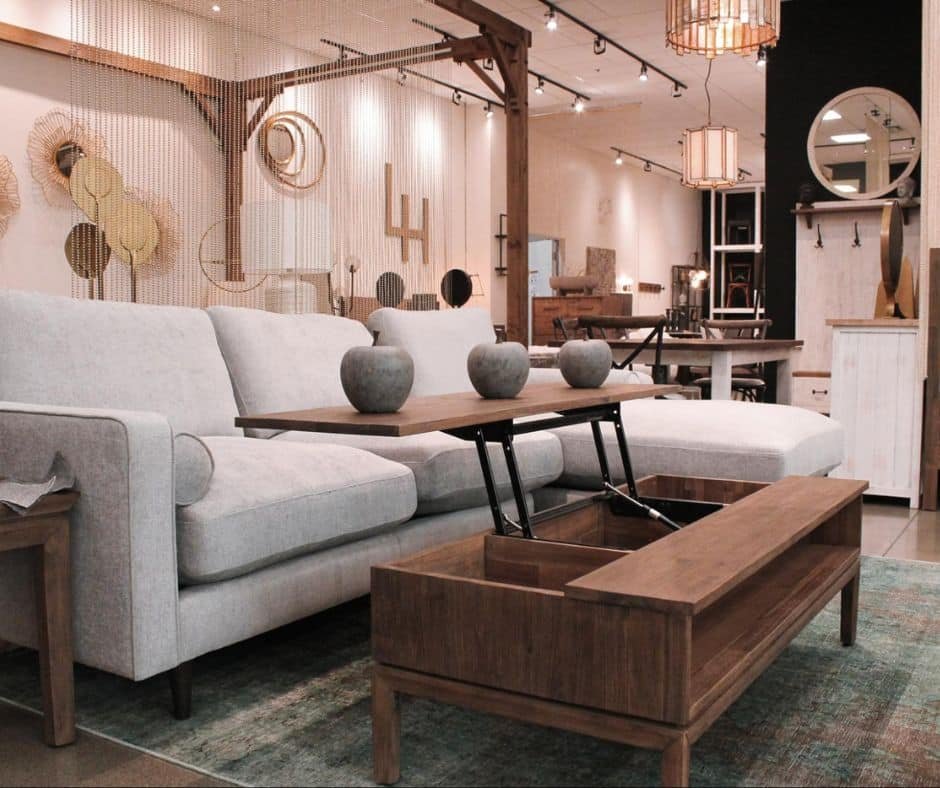 If you have smaller rooms to furnish, you can pick higher-quality pieces for the same budget. That means you can make a big impact instead of spreading your money out on a larger volume of inexpensive pieces. Without the need to fill a lot of rooms with furniture, the focus shifts from quantity to quality.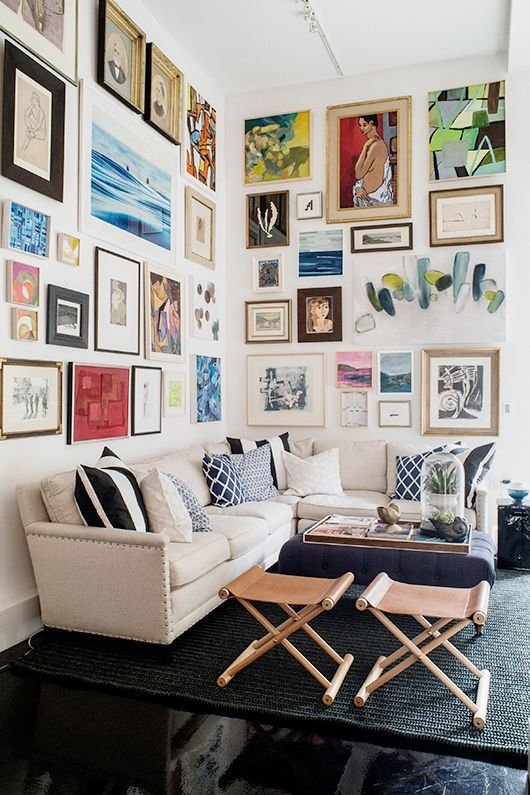 This condo living room is a fantastic example of quality over quantity. An apartment-friendly sectional offers a multitude of comfortable seating options, while the colourful gallery wall adds personality to the space.
To add extra seating, these foldable stools are eye-catching options that can be stored away when not in use. Lastly, the elegant ottoman-style coffee table is large enough to offer ample space for a bottle of wine and glasses and finger foods when entertaining.
The space may be small, but that doesn't mean that you have to sacrifice style and function.
Small space-friendly furniture is becoming more and more innovative. From breakfast bars with built-in charging ports for your phone to vertical storage solutions, your options are endless.
GS & Company specializes in small space solutions and condo-sized furniture. Let us help you along this next step of your downsizing journey.