Gallery Walls
Gallery walls are a home decor classic for a reason! They work in most spaces, whether it's a collection of frames like the ones above this home office setup or a more eclectic mix like the floor-to-ceiling display in this dining room. Here are some easy top tips to make it work every time:
Use matching frames (or choose 2 – 3 frame types and use those for all pieces)
Co-ordinate by general colour scheme
Opt for a black-and-white gallery wall
Start with your largest pieces and build your gallery out around them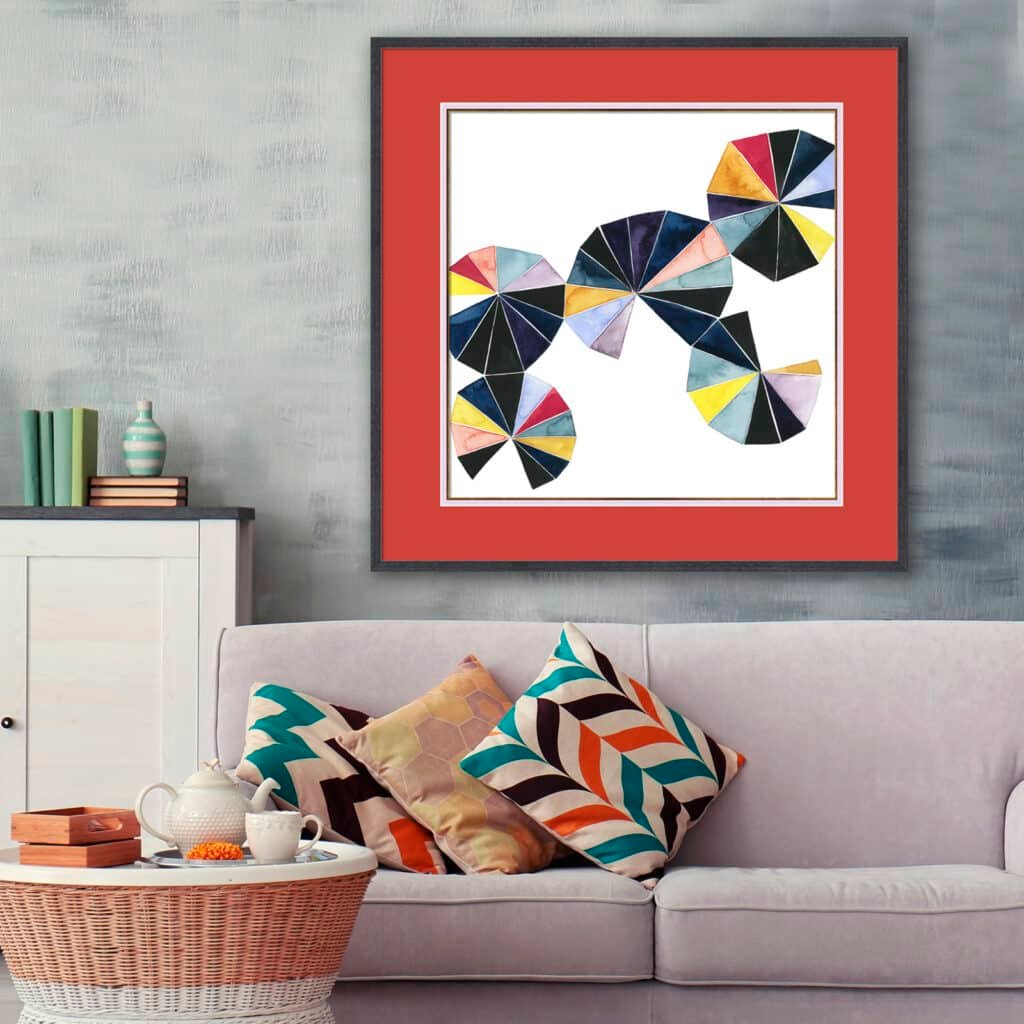 Statement Art
Choosing a large scale piece to put above furniture is a great way to anchor a room and add more visual weight to areas you want to pull focus to. In this example, the red matting pulls in tones from the pillows and the art itself, tying the room together. Here are our tips for pulling off statement art:
Hang pieces 6 – 8 inches above your couch or console table
It's easier to adjust your decor to your artwork than the other way around. The colour scheme of throw pillows is more cost-effective to change than an original piece of art – and the art will last longer too!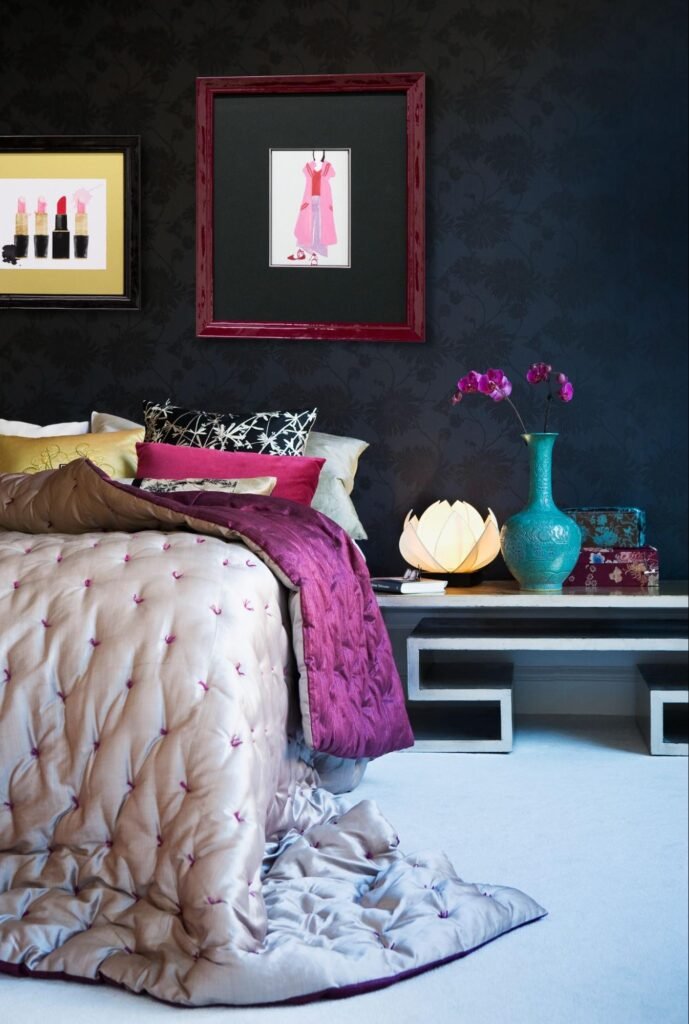 Create Ambience
Use artwork to create a specific mood. The soothing greys and whites in this collection create an ambience that is both bright and moody, while the art in the bedroom lean into the luxurious femininity of the space.
Keep your colour palettes tight. This doesn't necessarily mean limiting yourself to one single colour but keeping your palette within the same tonal family.
Be mindful of colour. In the left-hand photo, the art allows the green of the plants to shine, whereas the photo on the left leans into the statement colours of magenta and gold. Consider what you want your focal point to be.
Lastly, the most important styling tip we can give is to choose the artwork you love and want to look at every day! Art is an investment and one of the more long-term decor elements in your home. Don't hesitate to be selective when you style your walls. For our top tips on curating your personal collection, check out Art At Home: Curating Your Personal Art Collection.