Often our art collections begin with personal pieces that hold memories, such as watercolours painted by a loved one, an heirloom photograph, or a child's first finger painting – art often holds the spirit of memories. It personalizes our homes and adds a human touch to the collection of manufactured goods in which we live.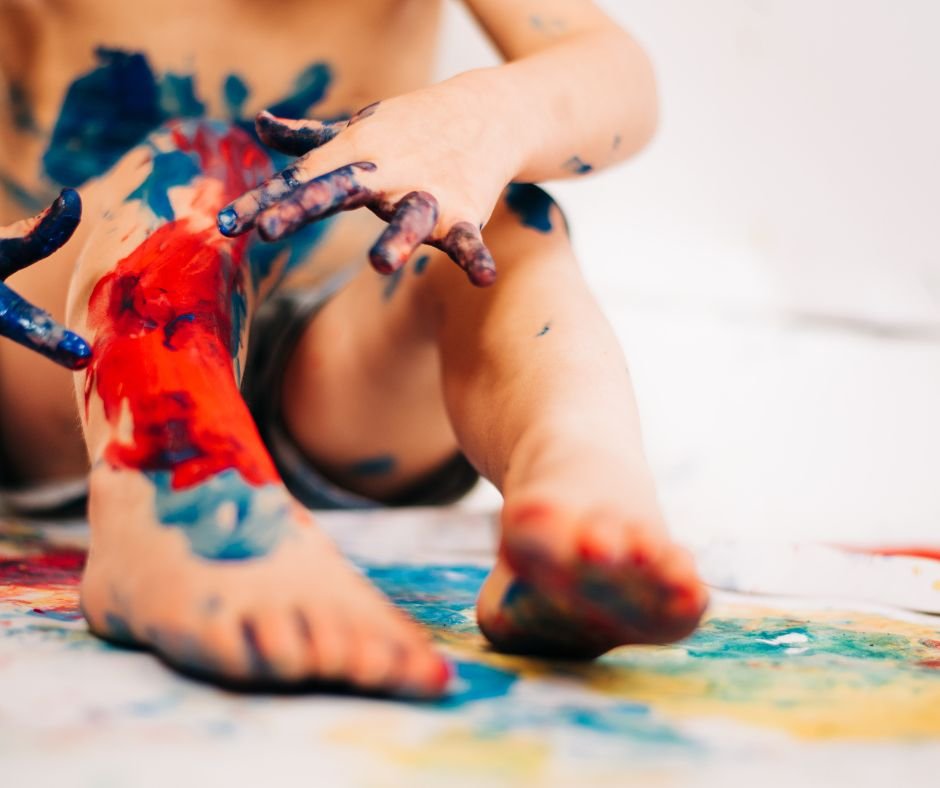 As a child, it was pages pulled from a colouring book. Through my teens and early twenties, it was posters and glossy pages liberated from the confines of magazines and Polaroids of my friends. As an adult, I surround myself with art, from the walls of my home to the business I run.
How we decorate our homes, from the knick knacks on our shelves to the books we own, shows who we are as people. It's self-expression just as much as the clothes we wear and whether we prefer Doc Martins or ballet flats. The art we choose to surround ourselves with helps create the kind of sanctuary we need from the world.
So how do you go about curating an art collection that fits your personal style?
Humanity has always communicated through art. Art has always created cultural and personal resonance, from stone age cave painters to the renaissance masters to modern artists. So when it comes to collecting for yourself, a good starting place is to look at your motivations. What purpose will it serve? Do you want to adhere to a theme? Do you like a bright, mismatched look, or do you prefer a sleek black-and-white aesthetic?
Remember that it is ok to take your time. It's worth it to be patient and collect pieces that truly resonate with you. There is a veritable plethora of styles, artists, and mediums out there to discover. Sometimes the sheer variety can seem overwhelming, but this is one situation where you have to follow your intuition.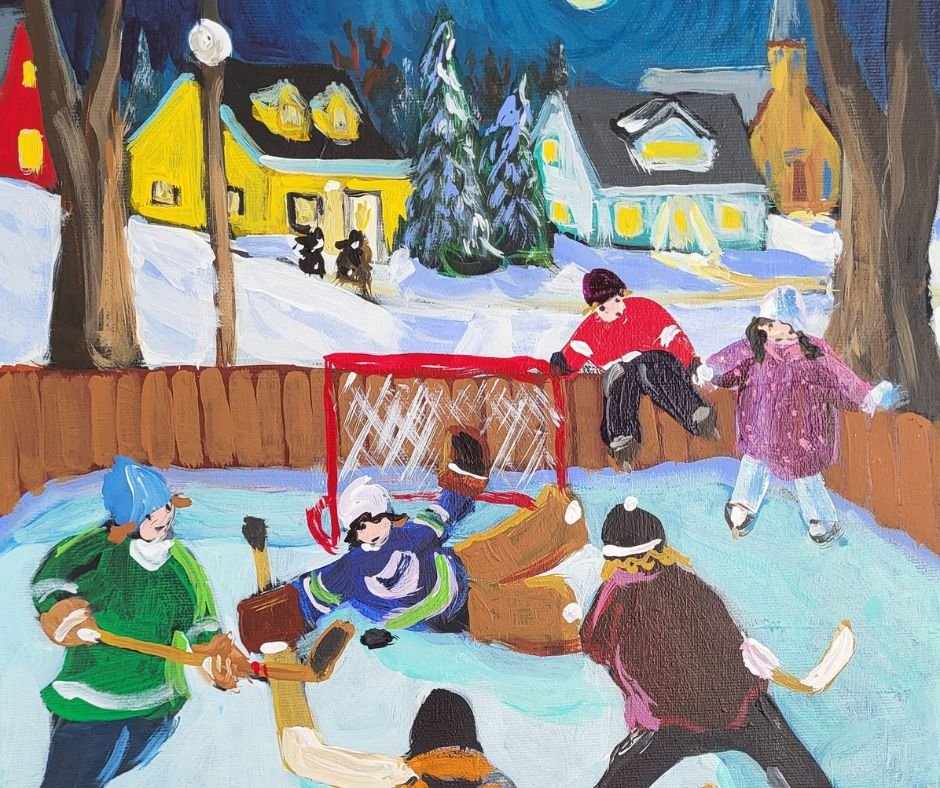 I recommend starting with a personal touch. Begin with artwork you created during your childhood, your own children's art, or even a handwritten recipe from a loved one. One of my favourite pieces in my home is a diptych of two recipe cards, one from my grandmother and one from my mom. Next, I'll add one of my own and one that my daughter wrote out so that we all stay together.
Art walks and gallery tours are a great jumping-off point. If you're looking for something local, take a stroll down White Rock's art corridor. Starting at GS&Co, head down towards the water and make a day of stopping in to browse at Nomad Gallery and White Rock Gallery, and treating yourself to delicious food at the terrific restaurants and cafes.
Another fantastic way to figure out your personal style is by visiting art galleries and museums. You never know what will strike you until you see it. Often, you'll see people sitting quietly in these spaces, staring intently at a specific painting or photograph. It's happened to me enough times that I know that they are feeling transported, utterly fascinated with the art. That's the feeling you want to be struck by when you're starting your curation journey.
Many local galleries, GS&Co included, have show openings and events. Galleries may seem intimidating, but we are always happy to talk about our artists – it's one of my favourite things to connect with people over. One of the wonderful things about GS is that we carry a wide selection of works from Canadian artists and we provide custom framing in-house. So, if you're interested in browsing, purchasing a piece, or getting artwork framed, we are always here for you.
Etsy, a global e-commerce website geared towards small businesses, is an excellent resource for finding art you like. Different sellers will offer different options. Sometimes it's a digital download. Other times, it's a print or an original piece.
Instagram can also be a place to find art and artist that you'll love. Many artists on Instagram have their websites linked in their bios, meaning you can often purchase directly from the artist themselves.
If you can't quite find the perfect thing, commissioning a piece might be the right choice for you. Check out A Step-by-Step Guide to Commissioning a Painting to learn more.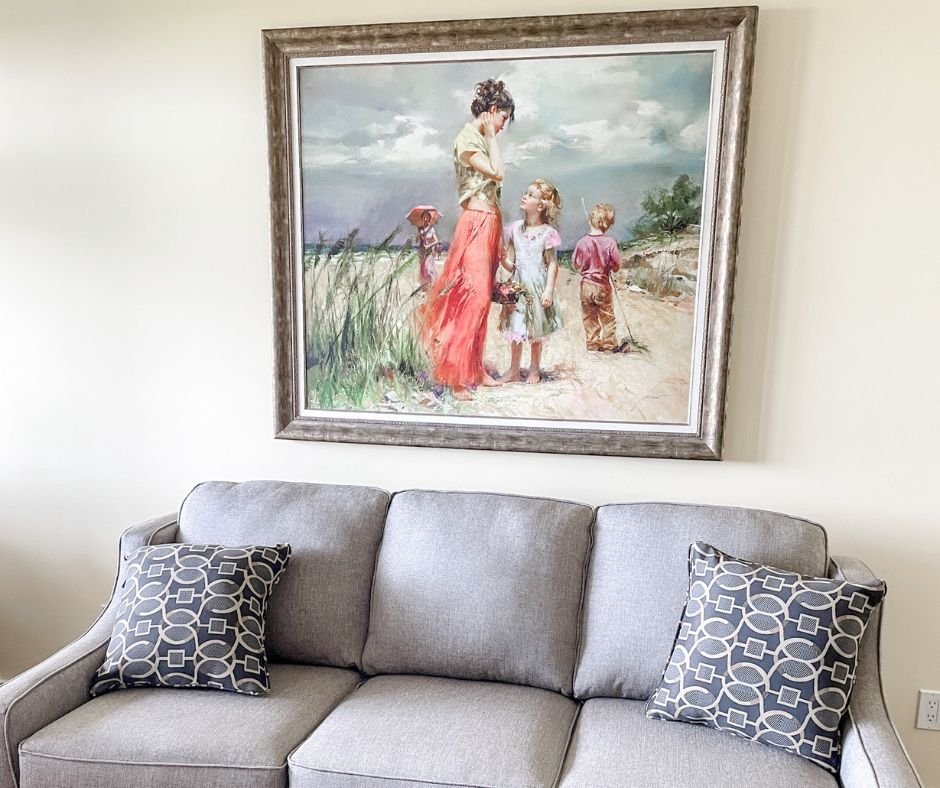 Broaden Your Horizons
Often when people think of art, they think only of traditional classic statues and works found in museums. If your taste is less classic and more avant-garde, it's worth broadening your horizons. There are fascinating things happening in the art world all the time. One of my favourite examples of this is the work of Carol Evans, who creates photorealistic paintings of West Coast shorelines using watercolours.
Paying attention to the process used to create the art not only gives you a fascinating glimpse into the mind of the arts, but can add more meaning to the piece and give you an interesting story to share with guests.
Consider Longevity
Don't worry about matching your art collection to your furniture. It's more important that the pieces in your collection speak to you. If you need to tie a colour or two into the rest of the room, I would recommend picking up a throw blanket or an accent pillow in a similar shade. Let the art inspire your space instead of the other way around.
Remember that the art you purchase will travel with you through your life as you move into new homes or new cities. So it's important to buy what you genuinely love because it will probably outlive your furniture or the rug you're concerned won't match.
What about styling the art collection in my home?
Unless you're creating a floor-to-ceiling gallery wall, do what galleries and museums do and place the art so that the middle of it is at eye level. Try to make sure that the distance between artworks in a gallery wall is consistent. You want the focus on the art, not the wall it hangs on.
Four to eight inches above the surface is considered ideal if you're placing a piece over your mantle, sofa, or other furniture. If it's too high above it, it can look disconnected. Too low, and it looks cramped.
Consider the scale of the art when hanging it. Sometimes pieces can be too small or too large for a space. There are, however, workarounds for that. With the too-small pieces, either adding an extra large matting when framing or grouping them together to create a larger impact can make all the difference. For the too-large pieces, stand back and look critically at their visual weight on the room. Is it too much, or does it add the perfect amount of dramatic flair as a stand-alone?
Embrace three-dimensional art! Whether it's a shadow box frame, a piece of hanging sculpture, or a canvas with a lot of texture, adding that dimensional aspect to your walls can make a big impact. Even layering a lamp in front of a painting can add some visual interest and dimension to your space.
Let's talk practical tips!
When mapping out where you will hang your artwork, here are a few tips to make your life easier.
Photograph each piece of art and play around with positioning digitally. Free apps like Canva are a fantastic option for this and will allow you to see how your artworks fit and flow together. You can even pop your artwork up on one of their complimentary background images of a blank wall.
Alternatively, a good old-fashioned pen and paper sketch of your wall can be very helpful.
If you're the hands-on type, tracing the shape of your pieces out on newspaper and taping them to your wall using painter's tape will give you an in-person view of how things will look.
Another option is using painter's tape to "trace" each piece directly on the wall.
Invest in a laser level. I promise it's worth it.
Make sure that your art is properly secured to the wall. Broken glass and damaged art aren't things anyone wants to deal with!
Last but not least…
Protect your investment by framing your pieces properly with UV-protectant glass so that nothing fades over time. To learn more about getting your artwork professionally framed and about different types of glass, check out Custom Framing 101: Everything You Need To Know About Getting Art Professionally Framed.